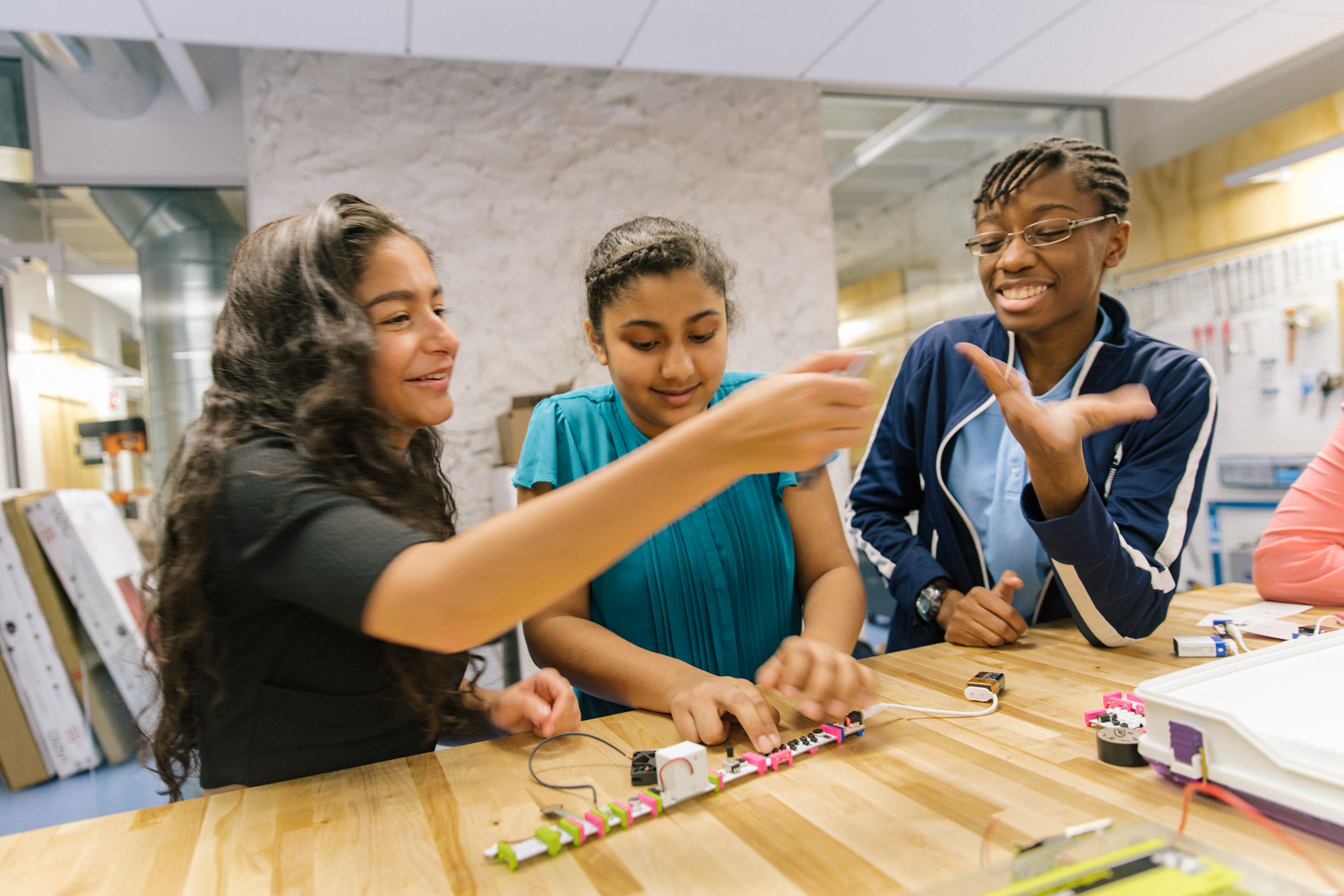 See More Activities Like This
Join the Girls Who Code sisterhood in Dallas this summer!
Our Summer Immersion Program is a free​ ​7-week introductory computer science ​program ​for​ ​rising 11th and 12th graders. During the program, participants​ ​learn​ about ​computer science,​ ​gain​ ​exposure​ ​to​ ​tech​ ​jobs,​ ​and​ ​join​ ​a​ sisterhood​ ​of​ ​girls​ ​who​ ​are​ ​using​ ​computer​ ​science​ ​to​ ​become​ ​change-makers. No computer science experience is necessary! Each week of the program covers projects related to computer science, such as art, storytelling, robotics, video games, web sites, and apps. You'll also hear from guest speakers, participate in workshops, connect with female engineers and entrepreneurs, and go on field trips. The program culminates in a final project where you build your own product and share it with your class. The 2020 Dallas-area SIP sites are housed at corporate campuses in downtown, Addison, Coppell, and Plano, each running from June 15 - July 31 (from 9 am to 4 pm each weekday). We offer stipends of up to $1200 for students who qualify. The early application deadline is February 14, and the final date to apply is March 13.
---
Age: 16—18
Cost: FREE
Type: In Person